2022 Membership Drive – Update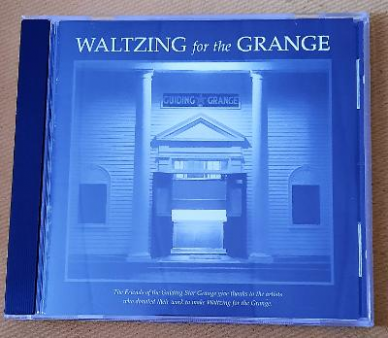 Hello Friends,
The annual Friends of Greenfield Dance 2022 membership drive has gotten off to a great start! We appreciate your support and want to show you our appreciation this year by sending the ⓒ1999 Waltzing for the Grange CD to all of you who have sent in membership dues and donations. If you haven't received it in your mailbox yet, it should be coming soon. If you haven't renewed your membership yet, there's still time. You can donate on the Friends of Greenfield Dance website by following the link- http://www.friendsofgreenfielddance.org/donate/ and either donating online or mailing in your membership form and dues. Please include your contact information on the form.
The CD was produced for the Friends of Guiding Star Grange, the predecessor of our organization, Friends of Greenfield Dance. It includes waltzes by Rodney Miller, Wild Asparagus, Swallowtail, Jay Unger and Molly Mason, Mary Lea and Friends and many more. Happy listening!
PS – Stay tuned for upcoming news about our annual membership meeting
Friends of Greenfield Dance Board of Directors